Welcome to our Testimonial Page
The Integrity Pros Team has helped hundreds of clients find their dream home or helped them sale to move on to bigger and better adventures. We value and appreciate your kind words more than you know. Thank you to those who have taken the time to leave a testimonial.
Schroyer Family, Active Duty, Realtor.com Review: TOP NOTCH! Working with Tom Johnson (TJ) was the best experience you could possibly hope for. His knowledge of the area and market are second to none. We sold our very first home with TJ and he made it seem like a breeze. Our home was only on the market for a few short days and thats credited to his superior knowledge of everything it takes to get your home under contract. We shortly found our next home and the process was just as smooth as the first one. It was truely an enjoyable experience with our family. As long as we stay in Colorado we will be using TJ for all our real estate needs. We not only trust TJ as a professional agent, but as our friend!
Dar, Active Duty, Realtor.com Review: Tom was FANTASTIC and by far, the best realtor we have ever worked with! We searched for a home for nearly a year with Tom before we finally found a home. Tom was always available for questions, concerns, and to show homes. We put in several offers on several homes and each time Tom went above and beyond to get the documents taken care of often times, same day. I remember once he was even at a Rockies game and was still working on our documents while at the game! We eventually found the perfect home for us and he negotiated with the sellers to get us the perfect deal, even so far as asking the sellers to leave their oversized dinning room table and home kegging equipment, and they agreed! Tom goes above and beyond the call of duty for a realtor and is very experienced with VA loans as well which was a plus for us! So long as we are in Colorado, Tom will ALWAYS be our go-to guy for buying and selling our home! I HIGHLY recommend Tom to anyone looking for a top-notch realtor!
Pablo Family, Realtor.com Reivew: For a worry free wedding, you hire a planner... For a worry free Real Estate transaction you must hire Tom Johnson!! Tom handled the sell of my house and the buying of OUR new home. We were very luck to work with Tom his knowledge and professionalism were outstanding. from day one of listing to the last day of closing Tom was there for us. He took the the anxiety off and allowed us to sit back and let him handle EVERYTHING. Tom is not just our realtor but our friend. he has handled our daughter and nephews recent moves. Thank you TOM!!!
Sharron, Realtor.com Review: Tom Johnson is an outstanding realtor and one of the most patient, professional men I know. He sold our home in 4 days and helped us find our dream home! I highly recommend Tom for all your real estate needs!
CMSgt Ruiz (Ret USAF), Realtor.com Review: Tom Johnson is the hardest working Real Estate agent I have ever encountered. I give him the absolute highest recommendation to anyone looking to buy a home in Colorado. From start to finish he made the entire process pleasant and easy, answering all questions and always giving us options as well as thoughtful and thorough answers. In short Tom is an exceptionally qualified and caring individual, truly a cant miss agent for anyone with Real Estate needs; therefore without hesitation I give both he and Your Castle Real Estate my highest recommendation!

Michael Pablo - Realtor.com Review: Tom Johnson is a great Realtor. Not only helped guide my wife and I through the arduous task of searching for a home, but helped us learn about the process of purchasing a home. If we did not have his steadfast experience, I have no idea where we might have ended up. I would definitely recommend Tom if you are looking for a Realtor who will help you on your journey of home ownership.
Harley, Active USAF - Facebook Review: Tom was awesome! I highly recommend him. He assisted us with both selling and buying! He is extremely professional and very knowledgeable. He had so much patience with us and our crazy little family.
:) He was open, honest, & flexible! We will be using him for sure for any future real estate needs! I highly recommend him to anyone!
Brandon Dinkins, Active USAF - HomeLight Review: Tom was awesome. Took the time to walk my wife and I through the process of selling our first home. He broke everything down and provided us with details and references to help us make more informed decisions. He taught us so much. He took awesome quality photos and helped set up our home to make it more marketable. We ended up selling our home for way more than we ever thought. It was the best decision we ever made. Awesome realtor and person!!!
Capt Samuel McClellan, Active USAF - LinkedIn Recommendation: This recommendation is personal, and does not reflect the opinions of, nor is it an endorsement by the United States Air Force.
From the very first moment I met Tom, I was deeply impressed by his flexibility, professionalism, and patience with us as homebuyers. Tom still carries himself as one of those Senior Military Professionals who carries a loyalty and assertiveness in his assistance to the client. We have been in our house for 5 months, and look back at Tom's service to us as outstanding. Trustworthy? Absolutely; I always felt like he was more interested in getting us into the right home more than making the sale. He's tech savvy, so long distance walk throughs of a home and document signing could all be done electronically. Still to this day, I consider him more than our "real estate agent", he's a friend. Every professional touch he has through the sale process will make you glad you took my recommendation for you to make Tom your relocation specialist.
Cathleen Seip, Retired - Facebook Review: I can't let another day go by without giving my feelings of selling my house and having Tom Johnson as my Realtor/friend. I first saw his picture last Fall. Seemed nice and friendly. I never thought there were any good men left in this world till I worked with Tom. He's smart, witty, kind, caring and so amazing at his job. As a widow he made things go so smoothly for me in a stressful time. Thank you so much For everything you did for us. I look at you as friend/family now. God bless you.
Megan Richardson - Realtor.com Review: Tom is the best of the best and I am so thrilled to have gotten to work with him twice! In fact, he does his job so well that he fit us into our little dream house and we may not need him to find us another! But I highly recommend him to anyone and everyone who is looking to buy or sell because the level of service is top notch. You won't find anyone better or kinder.
Kimberly Lefler - HomeLight Review: Working with Tom was a dream. His prompt attention, explanations, and dedication to what I needed was amazing. I personally work as a mortgage consultant and have a ton of Realtors to choose from that I know on a business & personal level but I chose Tom because he is second to none in this industry.
Leon & Tiffany Crump, Veteran - Facebook Review: Tom helped make what seemed like an untouchable dream become a reality. In today's market to buy a house was very scary, but Tom helped through every concern and option too find what was best. My husband and I closed on our first home the beginning of July. He took our list of wants and needs and helped us secure a home that offers so much more. I recommend Tom to anyone considering, wishing, or dreaming of buying a home. Through this entire process we fully trusted Tom and it payed off! I'm thankful to call him a friend and even a Co-Star. ?
Chris C., Realtor.com Review: Tom was great!! He helped us through buying our first home. He was there morning, noon, and night with any questions we had. He also had patience when we had to look at houses while I was out of state and using Skype to walk through multiple homes. He not only was our realtor but became a great friend to all of us. We will for sure use his talents to buy and sell in the future.
Mindy Seip - Facebook Review: To just say Tom Johnson is a great Realtor doesn't even seem to be enough. He went so far above and beyond for my family!
When I was stressed out (which I do easily lol ) he was right there to put out my exaggerated fire lol. I've always been skeptical of Realtors, but after dealing with Tom I refuse to use or refer anyone to any body but Tom now. Also to see his dedication and determination on getting what needed to be done, Done, Shows how much he actually does care for his clients. Tom is more than just our Realtor he has become family!! Amazing guy!!

Laura Wentz, Colorado Natural Buffalo, LLC - Facebook Review: Tom Johnson 's service, attention, and results are first rate! He helped us with both selling and buying our next home. We highly recommend him.
Michael Richardson - Realtor.com Review: Tom is always so patient with us! We did the first time home thing a couple years ago with him and he was great then, but he is even better now! Always willing to answer any and all silly or serious questions we might have and so full of knowledge and expertise in the field. I recommend him to anybody I know who needs a realtor because I don't believe there is a better guy out there! And he's funny to boot.
Manny & Beth Zubia, Veterans - Realtor.com Review: Tom is the Best! If you want a realtor who truly works for you and has your interest at the forefront then Tom is who you want. l have had a few realtors in my life and Tom has opened my eyes to an experience I have never had with any other realtor. He is always professional and forthcoming with all details. Everything from his thoughtful opinions to specific technicalities of the transaction at hand. He took care of everything. Home inspection, resolving inspection discrepancies, yard maintenance, and all the intricacies with preparing, displaying the home and negotiating the deal. He was excellent at everything he did. This was the easiest sell ever! I highly recommend Tom to anyone who is looking for a home to buy or sell. He is great at what he does and I am confident he will not disappoint you.
Ryan W., Veteran - Realtor.com Review: If anyone is needing a realtor look no further than Tom. You are guaranteed a highly knowledgeable and dedicated realtor who goes above and beyond what could be expected. I was out of state during the sale of my home and Tom was always on point with advice and taking care of details I could not since I wasn't there. He was always quick to respond to phone calls or text and by quick I mean no more than 5 minutes later if for some reason he didn't answer immediately. Without a doubt it was his expertise of the selling process and dedication to me was why my house appraised at offer price which was 26K over asking price. You cant go wrong if selling or buying a house if you use Tom....best ever
Kimberly Dolan, Senior Enrollment Specialist at Great West Financial - LinkedIn Review: I thoroughly enjoyed my time working with Tom Johnson, and came to know him as a truly valuable asset. He is honest, dependable, and incredibly hard-working. Beyond that, he is an impressive individual who is always willing to go an extra mile.

His knowledge of the industry and expertise was a huge advantage. He put his skill set to work in order to make sure I sold my home in the time I needed.

Along with his undeniable talent, Tom was an absolute joy to work with. He is a true team player, and always manages to meet what is needed to be done.

Without a doubt, I confidently recommend Tom. As a dedicated and knowledgeable person that he is and an all-around great person, I know that he will be a beneficial addition to your organization.
Sally Weeber, LinkedIn Review: Tom made the house buying process easy and stress free. He was always available to meet with us and answer questions. We never felt pressured during the process. The house buying process is different in every state and he was very knowledgeable on the process in Colorado and helped us learn along the way. He was also very helpful and knowledgeable regarding VA loans and home buying regulations. I highly recommend hiring Tom to be your realtor.
John Darrah, Veteran - Facebook Review: Very knowledgeable and always willing to go the extra mile and assist potential buyers in any way he can! A true consummate professional and I am proud to call Tom a friend!
Kara Furaus, Veteran & Technical Editor - LinkedIn Review: Tom is not only an amazing Realtor but also a kind and wonderful person. With thousands of real estate professionals to choose from he is one of the best in the industry who always has his client's best interests in mind. His communication and constant updates throughout the transaction shows that he cares. His availability is shocking. When there are questions, whether it is 7am or 10pm at night he always seemed to be there to answer them and any concerns that were weighing on the mind. The piece of mind he provides is priceless. He is also retired Air Force and every military person should be calling Tom for their real estate needs. Having someone who completely understands the VA process is not only critical to success but having someone who has worn the uniform and can relate is a bonus. His generosity is rare to find in another human in this day and age. He is an active volunteer and contributor to Make a Wish foundation and to many military charities as well. Bottom line, if you want to have a great real estate experience, call him!
Tiffany Perez, Veteran - LinkedIn Review: Tom is such a pleasure to work with! He seems to literally work around the clock for his clients! He is by far the best realtor I have ever had the pleasure of working with in any state I've lived in! Very knowledgeable in the Veteran home buying process. I HIGHLY recommend Tom to anyone looking for a home or to sell a home in the greater Denver area!
Rick Laird, Veteran - Facebook Review: Tom is the best! Don't go anywhere else! He can help you with all of your real estate needs!!
Brea LeBlanc, Realor.com Review: Tom's expertise made our home buying experience so easy and stress-free. He is very knowledgeable of the market conditions and the overall process, specifically with VA loan purchases, and is always available for questions. Not only is he professional, but he is also so personable and easy to work with and will not hesitate to provide his expertise in every situation. Could not recommend him highly enough!
Courtney & Russel Lynn - Realtor.com Review: If you don't work with Tom on buying a home, you are missing out on working with one of the best real estate professionals we have ever worked with. He is prompt, insightful, adaptive, knowledgeable, fair and generous.
Dawn Marie Pablo, LinkedIn Review: I personally have worked with Tom on selling and purchasing of our home. My husband and I were always kept in the loop on all offers and advised on what was the best decisions for our family's future. Tom is the realtor you want in your corner, his extensive knowledge can not be beat.
Shanelle Levins, Veteran & Program Analyst at Dept of Veterans Affairs - LinkedIn Review: It is our immense pleasure to recommend Tom Johnson as a real estate agent for any individual or family searching for the ideal home. We were living in Temporary Housing on Buckley AFB, CO and needed to find a home ASAP. Tom was recommended to us by a mutual friend.

Tom had an initial meeting with us and took diligent notes regarding our specific needs in a single family home as well as our budgetary limitations. He is highly talented technologically and made excellent use of the relevant search engines and real estate databases to quickly find us a variety of homes for sale in the best school districts. She did not waste our time with homes that were out of our price range or not in line with our needs.

A master with the contract negotiations, Tom came up with a deal that was good for us and made the seller happy as well. Tom knows metropolitan Denver like the back of his hand.

We found Tom to be a highly attentive agent, almost as if we were his only customers, although we know that was not the case. He returned all phone calls and emails the same day. We never felt neglected or unimportant. Tom is also highly personable with an engaging personality.

We are pleased to recommend Tom Johnson to anyone looking to buy or sell a home. If we ever need to move again to the Denver Metro area, he will be our first choice in real estate agents.

David Wentz - HomeLight Review: You can't find a better, more knowledgeable agent than Tom. His experience and guidance was invaluable in selling our home and buying another. He is the definitive expert in marketing your home and VERY responsive to your concerns. We will not hesitate to hire him again and highly recommend him!
Jennifer Van Horn, Active USAF - Realtor.com Review: Tom was awesome! Always available to head to short notice showings and very prompt at getting pricing information to us. He was very knowledgeable and never hesitated to refer us to his many associates during all phases of home buying. Tom's professionalism and customer service skills are unmatched. I never once felt mislead or misrepresented by Tom as he always represented factual market trends and analysis. I would refer him to all of my family members and friends resting assured that they would be in good hands throughout their journey of home ownership. Thanks Tom!
Michael Areniego, Veteran - Realtor.com Review: Having to sell our home was a bittersweet transition for our family. Tom managed the whole process with ease. His professionalism proves his expertise from beginning to end. He takes care of people and families with patience and not just as another client. We recommend Tom Johnson as an agent 100%!
Jennifer Mejia, Veteran - Facebook Review: Tom is the best there is. No matter what he is always there even if it is to ask a simple question.
Matt LeBlanc, Veteran & IT Manager - LinkedIn Review: Where can I start? Tom is one of the most knowledgeable, honest, and detail oriented realtors I have ever worked with, especially when it comes to the VA requirements.

Tom project managed our house hunting process from start to finish and made the entire home buying experience a breeze. It's also worth mentioning that he has an exemplary network of professionals that he can recommend for needs that fall outside of his services.

I will absolutely be using Tom's services in the future and would highly recommend him to anyone looking to sell or purchase a home.

If you're still undecided about using him as your realtor, reach out to any number of his references and I would be willing to bet you would receive the same endorsement (or better) than I have provided.

Thank you Tom for all the long hours and the endless data analytics you provided to help us find the home we were looking for.
Russ Lynn, Client Partner at Sizmek - LinkedIn Review: If you have bought and/or sold a house before, you've likely encountered many realtors that leave you frustrated. But then there's Tom Johnson. He's in the 1%, the 1% that is tremendous in his field. Not only from knowledge, understanding the intricacies of a challenging market, responsiveness, openness, willingness and being a person who overall makes the experience as easy as it can be. Oh, he's also a great human being too! Use Tom for any of your real estate needs, you won't be upset.
Elisa Dahlberg, Veteran & Wildlife Repository Specialist at U.S. Fish and Wildlife Service - LinkedIn Review: Tom helped us both sell our old house and purchase a new one. During that time, Tom proved to be one of the most hard working and trustworthy realtors out there. No only does he bring a plethora of knowledge to the table from GI Bill issues, questions about buying a new build, laws/rules and so on, he also has an amazing network of professionals to help with any stage of the process. We would highly recommend Tom for any realty needs.

Ryan Weeber, Veteran & Senior Software Engineer at Raytheon - LinkedIn Review: Tom was our realtor in the late fall of 2017 and helped us navigate the complicated Denver real estate market. We were referred to Tom by a coworker who used to work with Tom and I think we instantly knew we made a great choice. Tom was very professional and followed through on everything. We appreciated his honest opinions as well as the low pressure when finding our home. I would definitely work with Tom again.
Bobby Aikins, Veteran - Facebook Review: Always willing to help you even if you're not local, or in the market at the time. I'm happy to call him a great friend!
Lt. Conor Melanson, Active Duty USAF - LinkedIn Review: TJ is an excellent realtor and overall person. He was a tremendous help to my wife and I when we bought our first house with a VA Loan. I would highly recommend him for your real estate need.
Ali Smith - Realtor.com Review: Tom was great, he was accommodating with times for my children and made sure that I was comfortable with all showings. He made selling my home fast and simple. He even can to see us off the last day we were "in" our house. Thanks Tom you're the best!
SA Agent Mejia, Active Duty USAF - LinkedIn Review: Tom Johnson was a blessing to our family. We were first time home buyers and Tom made it the most comfortable and memorable experience for us. If you are looking for just another real estate agent Tom is not your guy. If you are looking for a professional who listens to what you want and treats you like a person and not just some customer then I would recommend letting Tom work for you.
John Cooper, Active USAF - Realtor.com Review: I will recommend Tom Johnson to anyone who asks me if I know a realtor. The entire process was completely effortless on my end. He did exactly what he said he could do for me and in a shorter time frame. It was a good experience.

Michael Thomas, Active Duty USAF - LinkedIn Review: Tom Johnson is one of the most passionate, honest, hard-working Realtors I have the pleasure of knowing. He's always professional and truly values his clients. His knowledge, dedication and attention to detail puts them at ease. I've never seen so many flawless and quick transactions. You don't have to take my word. Tom's reputation speaks for itself! There's a reason he's highly decorated and sought after!!! You'll be hard pressed to find a person and/or Realtor that fits his mold!!!

Nichole Gladkowski, Veteran - Realtor.com Review: Tom was great! He was willing to fit us in his schedule with short notice. Willing to be there when you need him. He made the process very smooth.
Patricia Gilmore - Retired - HomeLight Review: Tom not only sold my home but has become a trusted friend along the way. Looking back at selling my home, Tom made it a seamless experience. I would recommend him not only to friends but family as well.
Silvia Bryant, Accountant - LinkedIn Review: Tom is very knowledgeable and experienced. I would certainly recommend him on those facts as well as his professionalism second to none. Need a realtor, Tom is that and more.
Realtor.com Review: Tom was great!!! Easy to work with. He came to view our home for sale and assisted with staging and took pics. Made the process very simple. Would recommend him in heartbeat.

Robert McNiel - Veteran & Competitive Motorcycle Racer - LinkedIn Review: Awesome realtor he work very are on finding me the perfect house. Thank you so much! I highly recommend Tom if your in the market to buy a house.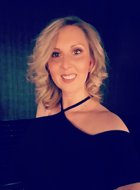 Tiffany Crump - HomeLight Review: In a sellers market, Tom helped my family and I walk into our home with equity. He was professional, friendly, knowledgeable and always available to help answer questions and do showings. He was our realtor on the show House Hunters Family Edition. We are grateful to Tom to have his expertise and friendship. If your buying or selling a home you need Tom on your side.
Ryan Wheaton, Veteran - HomeLight Review: Outstanding in every aspect when it came to selling my house. I was out of state and what he did to help with the process was way above and beyond what could be expected. He was quick to answer all questions and his knowledge of the area and the process ensured I was well informed to make sound decisions. In fact, his hard work and attention to detail when it came to presenting comp data to appraiser was the reason I got 24K above asking price. I am pretty sure most realtors would have accepted what comps were saying and done nothing to help their clients, but not Tom. With Tom you are guaranteed a hard working, honest, straight forward realtor who puts your interests first.
Bryan West, Veteran & U.S. Forest Service -LinkedIn Review: Tom is a great realtor that helped me out immensely. He is very professional and knowledgeable about the areas I was interested in. Tom handled any issues that came up and was very punctual. His calm and collected manner was very much appreciated, as was his restraint from overselling things. Tom doesn't promise what he can't deliver. I applaud his work ethic and that will work with his clients to achieve fantastic results.
Debbie Baber - HomeLight Review: Tom was a fantastic agent! He took us out any time there was a property we were interested in (this is super important because of the competitive market) we were able to put an offer on and close our home quickly. We were doing a VA loan and Tom is very knowledgeable in VA loans. I would highly recommend him, and would use gim again if we ever need an agent.
Debbie Baber - Realtor.com Review: We were born and raised here in Colorado, but foolishly sold our house and moved to Florida. We returned to Colorado less than a year later. After house hunting with another realtor and seeing countless homes, we were unable to go under contract. We parted ways with that agent and continued our exhausting search. We happen to view a home that Tom Johnson was selling and asked for his help. We viewed three homes and he was able to get us under contract right away. We closed on our house today 30 days later. Wow, wish we would have been working with him months ago...it would have saved so much time and headache!! I will definitely recommend Tom to all my friends and family, because I know he will treat them well, respond quickly, and get them under contract in this crazy market. Thank you Tom, you have been great.
Becky Mustacchio, Owner, Direct Chiropractic Screenings, LLC - LinkedIn Review: Tom is a wonderful realtor! He is very knowledgeable and thinks outside the box. He keeps up on the latest technology and trends to ensure the buying/selling of any home is top notch. I highly recommend him if your looking for an honest, nice, smart and punctual realtor who goes above and beyond for his clients!!
Chelsea Merrick - Facebook Review: Tom was awesome! It was my first time buying a house and he helped me figure out what I was looking for and which houses to look at. We only saw a few houses and ended up buying the first one he showed us, he is just that good. Even after the majority of his part was done he still walked me through all of the pre-buying steps like getting an inspection. He made sure to keep in contact if I had any questions during the closing process. Tom made sure to keep on top of everything with my lender as well so he knew exactly where we were in the closing process. He made buying my first home so easy, I will absolutely be using him when I decide to buy my next home!
Judit & Jason Bergfalk - HomeLight Review: Tom was a great realtor for us being first-time home buyers. He was really knowledgeable, patient and available to show us properties. We love the home we ended up buying and definitely recommend his services.
Daniel Baker, Active USAF - Realtor.com Review: TJ helped us buy a house in 2012 and sell it in 2014. Both were easy processes thanks to him. His team helped us through the VA loan process and things could not have gone more smoothly. I highly recommend TJ to anyone looking to buy a house in the Denver/Aurora metro area and anywhere else he's willing to go.
Brandi Ruiz, Airman & Family Readiness - LinkedIn Review: Tom Johnson (TJ) was recommended to my husband and I after we had poor experience with a previous realtor and builder. As a military family and first time home-buyers, we needed someone that understood our situation and was willing to work with us even though I was already residing in Colorado and my spouse was in Nebraska. TJ was not only kind and patient, he was available to answer my 101 questions and address my concerns. He was the consummate professional, making sure we understood the home-building-buying process every step of the way. TJ will continue to be our realtor whether we buy, sell or just need advice regarding the real estate market. This will be a relationship for life!

Aaron Smith, Veteran - HomeLight Review: I have purchased multiple homes now and the experience that Tom gave is just bar none by far the best realtor experience I've ever had. Not only is Tom a great realtor but he's a better friend.
Brian VanAlstine, Veteran & USAF Force Protection Planner - LinkedIn Review: Tom Johnson is my realtor; I say "is" because although we closed on my house over a year ago, he will be the person I go to when it is time to sell and buy again. He provides a patient and professional full service experience. There were many times where my wife and I differed on what we really wanted and how much we could actually afford. Tom helped us work through those issues and never lost hope that we would eventually narrow our home search. He is not just my realtor though, now he is my friend and he regularly contacts me to see how we are doing. I trust him to handle all aspects of a real estate transaction, from prequalification to needs assessment to finding just the right house in anyone's price range.

John Heap, Veteran - Facebook Review: I would definitely recommend Tom to be your realtor. He was very helpful in the sell of my home in May of 2015. He explained the whole process, took a lot of pictures, and worked very hard to ensure my home was ready to sell. Results were amazing and couldn't have asked for more. My house was sold in a very short amount of time. I was extremely pleased with the entire process. He was always professional and his communication throughout the entire transaction was top notch. You will not go wrong hiring Tom to represent you for any sell or purchase of a home.

Ed & Shannon Vance, Veteran/Teacher - Homelight Review: Tom was professional and patient with us during the entire process. He was with us from Day 1 and beyond closing as a buyer's advocate. I highly recommend working with Tom if your goal is top-notch service, knowledge, professionalism, and effort. When it comes time to sell our home and purchase a new one, we will definitely trust Tom Johnson with all of our future real estate needs.
Doug Rhoades, Veteran - HomeLight Review: Tom was just great, it was my first home purchase and he walked me through every step. I was freaking out and he answered all my questions and put all my fears to rest. So whether it's you first home or you tenth home purchase, having Tom on your side makes the process seem easy.
Jeremy Lambert, Director at Your Castle Real Estate - LinkedIn Review: Tom is one of the best Realtors we have at Your Castle. His understanding of Denver Real Estate makes him a perfect choice if you are looking to buy, or sell a home. He is a pleasure to work with, and I hope you get to experience the level of service he provides for yourself!
Raul Ruiz, Veteran - Homelight Review: TJ was our realtor for buying our first home and he was patient and so helpful. He answered every question and guided us throughout the buying process. A few years later, he helped us sell our home. It was an emotional time and he was wonderful. I would recommend him to buyers and sellers.
Hannah & Dan Snyder, Veteran - Realtor.com Review: Tom was AMAZING! We decided to sell our home and Tom talked us through the process and helped us list it at a price that got it sold in two day at a great price! He made the experience so painless and positive when we sold our home that we decided to use Tom to purchase a new home. He then spent weekends home shopping with us until we found our perfect home and helped us get that home.. our first offer! We couldn't be happier with Tom and would highly recommend him to anyone who needs a dedicated realtor who is truly on their side.
Sorin & Catalina Sandru - Realtor.com Review: TJ was amazing; he helped us a lot with selling and purchasing our house. He is knowledgeable and he is there any time you need him. Thank you TJ!"
Daida Garcia Ortiz, Active USAF - Realtor.com Review: TJ was GREAT!!!! Started off our home buying experience with all the facts. Educated us on the home buying process, what to expect, what not to expect. He answered all of our questions honestly. He is always available; if we wanted to see a house he was there right by our side. Couldn't have asked for a better agent!!! THANKS TJ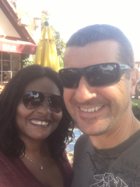 Scott & Shanele Levins, Active USAF/Veteran - HomeLight Review: Scott and I were referred by a friend. Tom is an excellent realtor. He paid attention to what criteria we were looking for in a home. He was patient, understanding, and helped us resolve any lingering doubts and concerns on purchasing our home. He went above and beyond to make sure we were comfortable with our home purchase. Tom also helped us with the sell of our house. He gave us his professional opinion on what was needed to sell our home. He listed our home and it went under contract in a day! Tom ensured we received fair market price and that we closed on time. We will use Tom's services again if we move back to Colorado.
Johannes Redmond, Veteran - Homelight Review: I've never met or more patient and hard working individual.
Realtor.com Review: You won't find a more laid back personality who understands the wants and needs of his customers and works tirelessly to ensure you get the best service possible. He's a retired military man who cares deeply for his brothers and sisters in arms.
Kimberly Lefler, Senior Mortgage Consultant - LinkedIn Review: I had the pleasure of working with Tom when my client went under contract on a home of which Tom was the listing agent. I can honestly say that from my side during the purchase of a home as a lender I normally see huge lack of communication from the listing agents to their sellers. Thus, creating unrealistic expectations and ultimately costing the transaction the smooth outcome it deserves for both the sellers and buyers. This usually comes out during the negotiation portions of the the process by worst case scenario not being presented to their clients from the beginning. This was far from the situation with Tom. From the moment I introduced myself I knew that I was speaking with a true professional in the way he presented himself and his position with his clients. He negotiated skillfully throughout the process and presented realistic outcomes to his clients. At the closing table I could truly see how comfortable his clients were with him, the transaction in whole, and that the process had exceeded expectations for them. From my view of Tom he is an Under Promise/Over Deliver professional and that is hard to find! As far as I am concerned that is the only way to be! I won't hesitate to send clients his way and I would absolutely recommend him to help purchase or sell your home!
David Zondor, Active USAF - Realtor.com Review: I would definitely recommend Tom to anyone. Very knowledgeable and professional Realtor with military transition experience. He made selling my house easy and stress free.
Nick Lyle, Veteran - Realtor.com Review: Tom is knowledgeable, personable, and makes the whole experience as easy as possible.
Mike Keister, Veteran - Realtor.com Review: Tom was fantastic! My wife and I were first time home buyers an had almost no clue where to start. Tom was available all the time and made things simple for us to understand. We were so nervous about buying our first home, but Tom made the entire experience wonderful!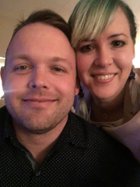 Jason Bergfalk - Realtor.com Review: It was my wife and I first time buying a house and couldn't have had found a better realtor. I would recommend his service to any of my friends or family in a heartbeat. Tom was extremely knowledgeable, easygoing and available. He always walked me through the process and contracts. He was always there to show us houses and answer all our questions. But what really sets him aside is his integrity and honesty. We believe that what really matters is having someone who really cares about your best interest. Being new to the process we were amazed by the quality of his work and ethics. I wish we had the same level of service everywhere else we go. Buying a house is one of the biggest decisions in life and having a realtor like Tom made the process a good memory. It took us a while and a lot of work to find the perfect home but we did with his help. We will definitely call Tom when our family grows and we need a new home. I can only end by recommend giving him a call.
Chris W., Realtor.com Review: I will recommend Tom Johnson to anyone who asks me if I know a realtor. The entire process was completely effortless on my end. He did exactly what he said he could do for me and in a shorter time frame. It was a good experience.
Eddie Stephen, Mortgage Broker - LinkedIn Review: TJ has been a great Real Estate partner to work with. TJ is good with his clients and he helps to make everything go smoothly! We never have any surprises on our transactions because TJ is good about looking ahead to see what is coming and he handles issues before they become problems. As a lender in Colorado for the last 18 + years, I highly recommend TJ to help with either buying or selling your home!!
James Presley, Veteran - Realtor.com Review: Due to have a son with special needs, I needed a house with certain criteria. I had been working with another agent for few months with no progress. I had lost several bids due to agent's lack of care and experience. So I contacted Tom Johnson. he difference was like night and day. He got me into the first house I put a bid in for. He was very responsive in communication. And his expertise made the whole process a more pleasant experience.
Ivette Avila, Denver Public Schools - Realtor.com Review: Tom is an awesome realtor. He is flexible and is accommodating to his clients. He is friendly and very knowledgeable about this business and will gear you in a right path towards buying and sel ling. Even after helping us purchase our home he keeps in touch and asks if we are doing ok. I would and do recommend him to my friends family and anyone else. He is a great help
Jessica K., Veteran - Zillow Review: TJ has been amazing! We will definitely be back when we are ready to sell.
Lela Rae Nemmers, Real Estate Agent - LinkedIn Review: Tom was great to work with on a transaction this winter. Each transaction has it's own issues but Tom was easy to work with all the way through. If you need an agent in Denver, then Tom is your best bet. Lots of laughs at the closing table with everyone, just as it should be.