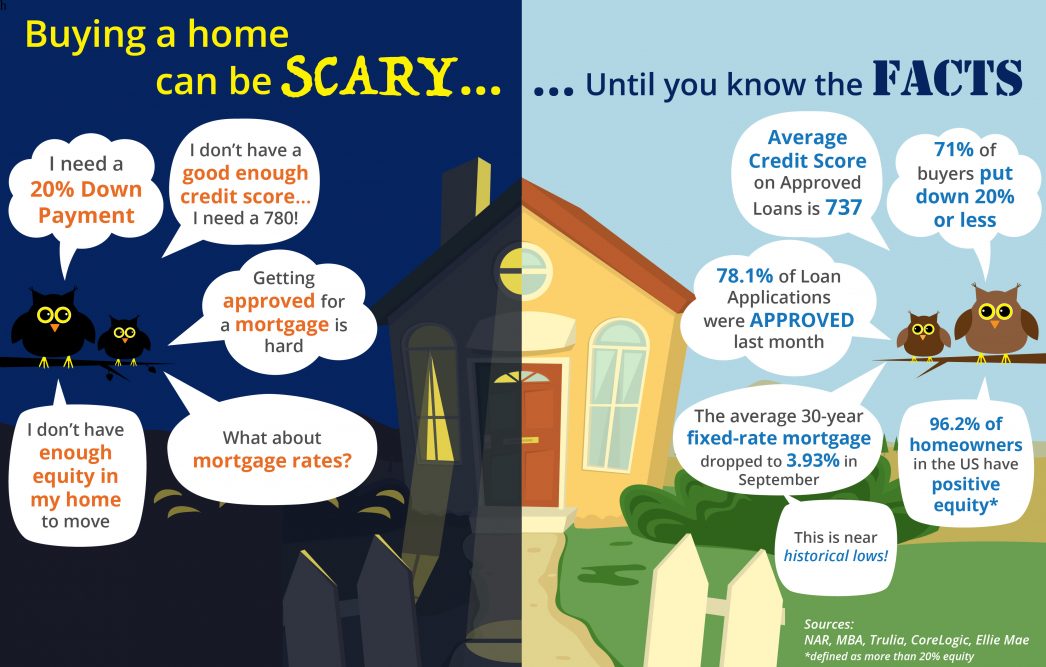 Some Highlights:
Many potential homebuyers believe they need a 20% down payment and a 780 FICO® score to qualify to buy a home. This stops many people from even trying to jump into homeownership! Here are some facts to help take the fear out of the process:
71% of buyers who purchased homes have put down less than 20%.
78.1% of loan applications were approved last month.
In September, the average credit score for approved loans was 737.
Contact the Tom and Ron Team, Your Castle Real Estate, for all your real estate needs or to simply ask a question.
Tom – (303) 856-6185, tomjohnson@yourcastle.org
Ron – (720) 308-5117, Rhouse01@msn.com
Follow Tom and Ron on Facebook
Your Buckley Air Force Base Real Estate Experts!